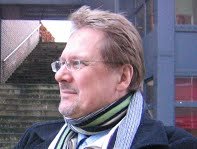 If you want to get a quick overview of who I am, choose the "In brief" option.
If you are looking for more specific details of my academic life, you are welcome to have a look at all the things I've gathered under the "In detail" caption. I think it's fair to say that this is more for my own benefit, to keep track of things, than as something that might interest anybody else. (And yes, the "In detail" version is constantly under construction.)
This is a Curriculum vitae of my academic life. You may find other kinds of information in some of the Who's Who type of publications where I figure:
Vem och vad

(in Swedish), 2010 edition, p. 872.

Kuka kukin on

(in Finnish), 2015 edition, p. 1046.

Suomen professorit - Finlands professorer 1640-2007

, 2008 edition, p. 854 (in Swedish).